Passivhaus Plus Certification
April, 2018 |
After a great deal of hard work and attention to detail (Wayne) we are really pleased that our Buckinghamshire Passivhaus (see projects page) has been certified as Passivhaus Plus. A new evaluation procedure, focusing on "Primary Energy Renewable" (PER), serves as a basis for this and the end result is a net zero energy building where energy generation on site equals or exceeds the energy used. Aiming for the Plus standard is now the starting point for all our PH15 designs.
Ashden Awards 2018
April, 2018 |
We are delighted to have been selected as one of two finalists in the Ashden Award 'UK Sustainable Buildings' Category for our development of the PH15 System. The Ashden Trust is an internationally focused organisation which promotes developments towards a sustainable future via the annual Ashden Awards.
"We believe that sustainable energy can have a transformative impact on individual lives and worldwide. As well as being essential to tackling climate change, it also improves health and well-being, increases education opportunities and boosts local economies." Sarah Butler-Sloss – Founder
How to acheive an amazing airtightness result
July, 2017 |
Podcaster Ben Adam-Smith of House Planning Help visits the Buckinghamshire Passivhaus on the day of the first airtightness test. Expectations were high but will the final result be as good as everyone is hoping for . . . .
Structural Timber Awards
August 4, 2016 |
The PH15 System has been named as one of the Finalists in this years Structural Timber Awards in the Product Innovation category.
The pros and cons of building a Passivhaus with a kit or system
March, 2016 |
Janet Cotterell talks to podcaster Ben Adam-Smith of House Planning Help about the different ways of building a Passivhaus using kit and system methods, explaining that the key benefits of building this way are that precision construction takes place off site and in good conditions. Once on site it goes up quickly and saves on overheads . . . . (there is a short pause when you press play)
Work starts!
October, 2015 |
Work starts on the first social housing scheme using the PH15 System for Lambeth Council. This end of terrace group of three, 3 storey houses fill a space that has stood empty since 1941 when part of the street was destroyed by a WW2 bomb. This is part of a £1.9m scheme at Akerman Road, which will be the first new build council housing delivered directly by Lambeth council for ten years. The remainder of the scheme to provide nine new homes at social rent comes through the restoration of two adjoining Victorian terraced houses which will be brought up to the Passivhaus Enerphit standard. The Passivhaus Store will be providing Passivhaus certified ventilation systems and Katzbeck windows for both parts of the project.
Cllr Matthew Bennett, Cabinet member for Housing said: "This is an imaginative scheme that marries old and new, protects Lambeth's heritage and secures badly needed homes for local people. "Projects like Akerman Road and St Oswald's Place demonstrate how we are using space and imagination to build more homes at social rents across Lambeth."
…………………………..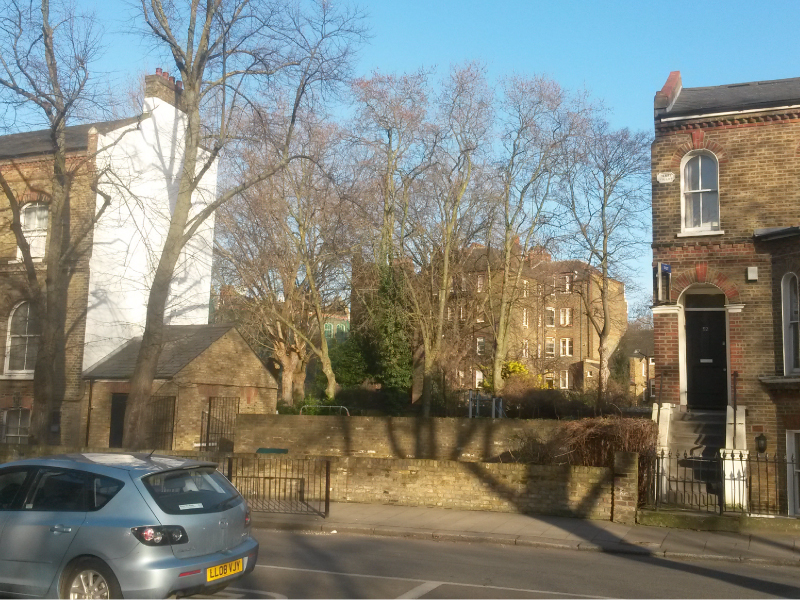 CTT Sustainable Architecture/Passivhaus Homes
join 15-40
August, 2014 |
CTT Sustainable Architecture and Passivhaus Homes become founder members of 15-40 Architecture Collective.
This is a new and unique collective of six architectural practices specialising in low energy architecture, all based in the London area. They all share a commitment to radically reduce the energy consumption of buildings through a 'fabric first' approach.
The 15-40 name is informed by the metric that defines the maximum space heating demand (15 to 40 kWh/m².yr) used in Passivhaus and AECB building performance standards.
The members of 15-40 include 7 Certified Passivhaus Designers, and have extensive experience in delivering sustainable new build and retrofit projects using Passivhaus construction methodologies.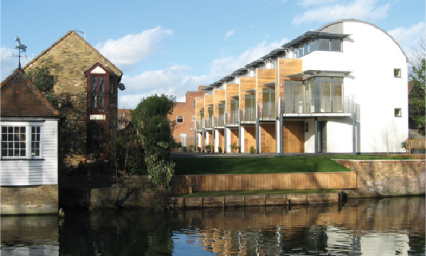 Passivhaus Homes wins Passivhaus Trust Awards 2013
July 4, 2013 |
We are delighted to have been named winners of the 2013 Passivhaus Awards for the Totnes Passivhaus Refurb Project.
Janet Cotterell of CTT Sustainable Architecture and Passivhaus Homes Ltd. said: 'We are especially pleased to be acknowledged by the Passivhaus Awards which include measured performance along with the other usual competition criteria. We desperately need good built models across the UK demonstrating the Passivhaus methodology and this is exactly what this competition champions. It was a strong category (Crossway and Plummerswood also shortlisted) and so we felt particularly privileged to win with our 70s modernist style retrofit. The B&B at Totnes Passivhaus is always open to the Passivhaus curious! Our current new-build projects are aiming to demonstrate that Passivhaus is an economically viable option for 'affordable' housing in the UK, which is also critical for future take-up.' Winners of the other categories were Lancaster Cohousing Project, (Eco Arc Architects & Alan Clarke) in the Social/Group Housing Category and Canolfan Hyddgen, (JPW Construction) in the Non-housing category.